Join us on November 15, 2017
Join us on 12:00 am
Join us on November 22, 2017
Join us on 12:00 am
Join us on November 29, 2017
Join us on 12:00 am
Join us on December 6, 2017
Join us on 12:00 am
Join us on December 13, 2017
Join us on 12:00 am
Join us on December 20, 2017
Join us on 12:00 am
Join us on December 27, 2017
Join us on 12:00 am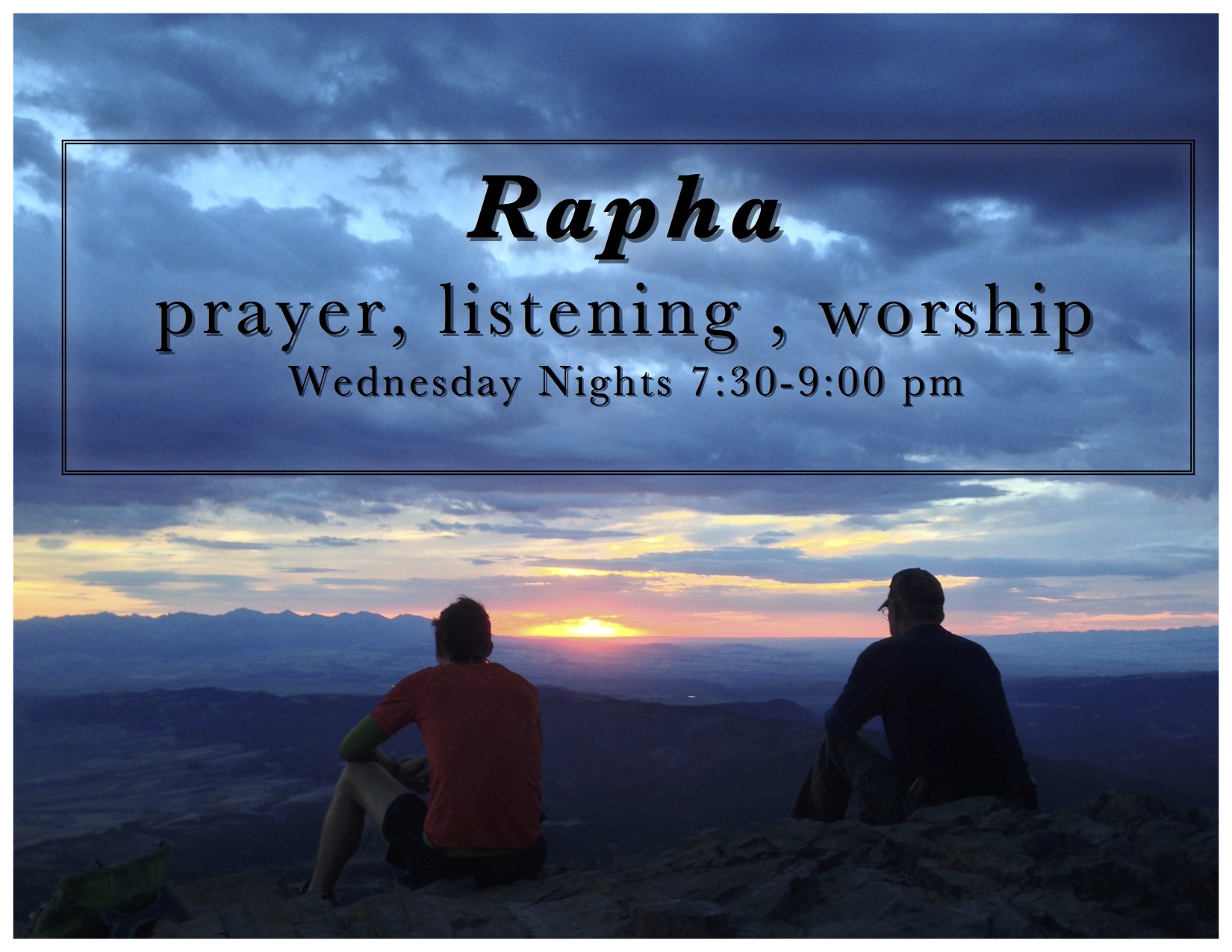 Rapha: Welcome to

 Wednesday evenings at 7:30- 9:00 at River Rock Vineyard  for Prayer, Listening, Worship.
Rapha is the Hebrew word meaning  to be weak, to let go, to release. This is the intention to let go, to give Papa God space, to surrender our own agenda and to give Him more influence in our lives and environment. This stemmed from a prophetic word from Psalms 46:10, that states we should be still and know that He is God. Wednesday night prayer isn't about our need to control but our true desire to let God be in control and to partner with Him, to agree with His desires. To empower the Kingdom of God and not to empower fear or any other false distraction.
We also would love to have a way to communicate (email,text) with those interested in participating, that way we can send a simple reminder and possible direction for our night of being influenced by hope. Please let us know what you think, we are very open to your influence and innovation.